About Us
In the 1930s',
the late Kuah Chong Boon ( " 柯重本 "), together with some friends and associates, set up a trading business in the name and style of "Chop Teck Leong" (" 德隆 ") to trade in, buy, sell and supply ferrous and non-ferrous metals in Singapore. At that time, it was rare to find a business that was dedicated to the trading of metals. Chop Teck Leong was therefore recognized as Pioneer in this industry. As time went by, Chop Teck Leong grew in stature and became a prominent supplier of ferrous and non-ferrous metals. Three generations of his descendants have succeeded him in this trade and developed the business to trade in greater range of products and services and to support broader spectrum of industries.
Over a span of more than 70 years
in the hardware and metals industry and after tremendous effort, the Kuah family now owns and manages Teck Leong Industries Pte Ltd, Ban Soon Cheong Pte Ltd, Eurometalli (Far East) Pte Ltd and Advance Storage Pte Ltd. Teck Leong Industries Pte Ltd primarily supplies material to the Marine & Shipbuilding Industry, Construction Industry and Offshore Oil & Gas sector, whilst Ban Soon Cheong Pte Ltd spearheads the Manufacturing, Electronic & Precision Engineering sectors. Eurometalli (Far East) Pte Ltd serves and acts as Mills' Representative and Agent for established mills whilst Advance Storage Pte Ltd provides warehousing storage solutions for all industrial and commercial needs.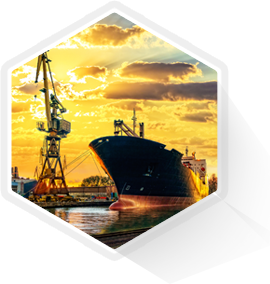 During the last decade, our group of companies has grown significantly in turnover value and hand in hand with it, warehouse space increased many fold. The current management led by Mr Benjamin Kuah, the Chief Executive Officer of the group and the fourth generation members of the Kuah family, have put in place process and practices which emphasizes on improving product quality & fabrication processes, effective customer service and most importantly competitive pricing. On the international front, we have developed and forged cordial relationship with leading mills and producers, including securing of exclusive agency rights for certain range of products.
To ensure that quality products are supplied to our clients, these mills and producers were selected based on stringent requirements and they had been supplying us products of fine quality for many years. Our technical expertise and knowledge, together with our association with these mills and producers have enabled us to satisfy the most demanding needs of today's quality conscious and competitive markets. We are constantly keeping ourselves relevant and significant so as to face new challenges. We do this by upgrading our workforce, investing in new machinery and equipment, introducing a wider range of material and offering new grades and better products to suit the changing needs of our customers.
We supply a whole range of ferrous and non-ferrous metals
Copper & Copper Alloys, Brass & Brass Alloys, Bronze & Bronze Alloys, Lead Sheets & other Lead products, Aluminum,
Stainless Steel, Zinc, EDM Graphite, Engineering Plastics and Special Alloys, in various forms, shapes and specifications
to cater to your needs.
In addition to these products, we also supply various concepts in Shelving & Racking Systems and Storage Innovations to optimize space usage. We can also provide value added services such as to fabricate and to customize materials to your requirements.
We are sincerely committed to provide quality products at competitive prices promptly and efficiently to our clients. Our research and development arm will strive to continuously source for best products and services to you our business partners and supporters. We are grateful for your support and look forward to growing and achieving with you. THANK YOU.
Disclaimer: Specifications and descriptions of the articles may change without notice. Teck Leong Industries Pte Ltd, Ban Soon Cheong Pte Ltd, Eurometalli (Far East) Pte Ltd and Advance Storage Pte Ltd (known as "Our Group of Companies") whether jointly or severally is/are not responsible for the accuracy, completeness or usefulness of information contained herein and shall not be liable for any damage, loss, injury or inconvenience arising from or in connection with the contents of this publication. All information presented in this publication is only strictly for reference purposes. Each and every member of Our Group of Companies disclaims all liability for the information presented nor is such information a warranty or representation by Our Group of Companies or any member thereof.